When it comes to marketing, there are many different strategies you can choose from for lead generation, branding, or even sales conversion. Hopefully you already know what your goals are, who you are talking to, who your ideal customer, your subscriber, your business partner is. What you don't know right off the bat is which communication channels to choose to get the most from your campaign.
The strategy of word of mouth can work for a small local business, but when it comes to an overall marketing strategy, you have to reach people who may not even know you are in the market .
There's one thing every marketer should know: While not all of your potential customers are on social media or avid blog readers, most of them use their email regularly. Moreover, when it comes to B2B, email remains the fastest and most efficient means of communication to receive and transmit data. Therefore, email marketing can still be profitable and effective – if you know what you're doing and how to tailor your strategy to your audience.
Here are some email marketing tips that I hope will be of use to my fellow marketers when doing B2B marketing. But first, let's talk a bit about this concept.
What is B2B Marketing?
Business-to-business marketing, or B2B marketing as it is popularly known, involves selling a company's products to other businesses by meeting their needs. To better understand this concept, let's say you have a weaving business. In order to reach your customers, you need to reach out to them and at the same time market your business as a valuable and professional business.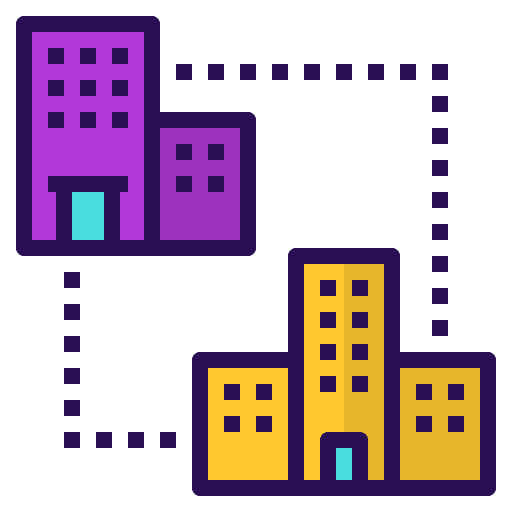 Who are your clients ? Well, you can sell raw materials directly, in your store or other stores and I'm sure there are enough enthusiasts who prefer to buy raw materials and make their own clothes. However, you will sell more if you sell your business to other businesses that depend on the types of goods you produce. For example, you can market your products to specialist companies that produce finished products from your raw materials.
This is called a B2B marketing campaign. Here you can take a look at the main differences between B2B marketing and B2C marketing .
Why should every business create a viable B2B email marketing strategy?
I'm sure most of you are thinking about the above question. Why create a dedicated B2B email marketing strategy ? What are the benefits and how can such a strategy help my business – or the business I work for?
1. According to their report, as many as 72% of B2B buyers are willing to share useful content via email. This means that your emails aren't static and they don't just end up in a spam folder. If people in your target audience receive them, there's a good chance they'll also share some of your content via email with other people in their "social group". In other words, your emails will be forwarded, much like shares you receive on a social network.
2. For every dollar spent on an email marketing campaign, you get a return on your investment of $ 44 . This is a huge number, considering that other traditional marketing platforms cannot provide such numbers. For example, influencer marketing pays no more than $ 6.5 for every dollar spent, a rate almost 7 times lower than what we can achieve with a successful email marketing campaign. That doesn't mean, however, that we should forget about all other types of marketing and branding. This means that email marketing shouldn't be overlooked and building your email listmust be your top priority. It is effective and, as we will see in this article, easy to implement.
Tips for a Successful B2B Email Marketing Strategy
Now that we know that email marketing works when it comes to B2B sales and B2B lead generation, let's dive a little deeper and talk about some of the most embark on such a journey:
Also read:5 Helpful Marketing Strategies To Get Customer
understand the differences and think about your customers 
B2B marketing, while somewhat similar to direct marketing, is not the same thing. Customers behave differently and make different choices. In B2B marketing, you are reaching out to a more rational audience. How to come ? Regular customers are sometimes less informed about what they are buying, they are sensitive to whims and recklessness.
On the other hand, business customers know from the start what they need. They don't base their purchasing decisions on whims or indulgences. Rather, they make rational decisions based on what they need and good value for money. Therefore, when addressing business customers, you should take into account that they are different and act differently from regular customers.
What types of customers is B2B marketing aimed at?

First, there are the companies that use your products to produce other goods. For example, a company that uses textile materials to produce T-shirts and other goods.
Second, there are the businesses that use your assets for office automation or other side tasks. For example, a business that buys computers, paper, or pens from you.
Third, there are government agencies and institutions (hospitals and schools) that can be targeted as potential consumers if your products meet their needs. For example, you can sell anything to these institutions, starting with computers, down to soap and toilet paper.
Finally, we have resellers who buy your products only to redistribute them to other customers. Here we include local stores, but also brokers and wholesalers.
Now that you know what B2B sales are and who you are addressing your offer to, you can go ahead and create your first email newsletter.
Pay attention to the email header
If you want B2B final expense leads sales, you need content that's right for your audience, but first you need to get their attention in some way. This is what your banner should do.
Considering that an office worker receives an average of 121 emails per day , you only have a few seconds to engage them. That means you need to convey something, a clear message, right on the header , the first thing your audience will notice when they open your email.